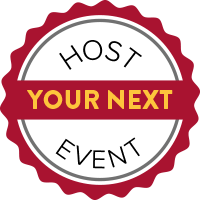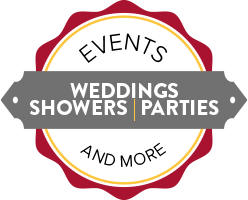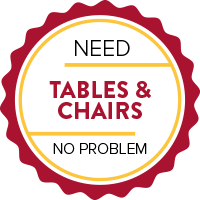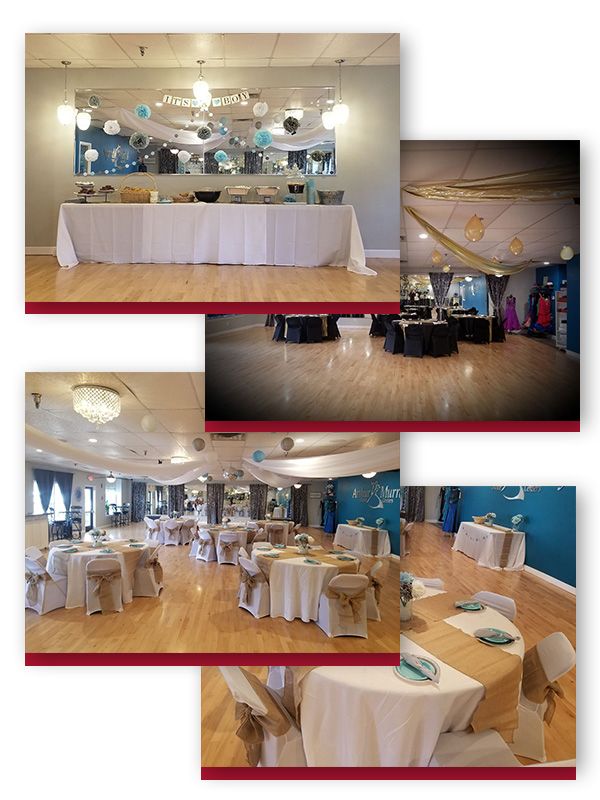 What is Included in Our Space
Price: $200 per hour with full use of our facility.
Note: We have a 3 hour Minimum and a one time cleaning fee of $100.
Includes:
Tables and seating up to 50 people (we can accommodate up to 150 people if need be)
Full sound and lighting system, including disco ball
A free standing bar
Black or white chair covers and table cloths
2800 sq.ft. space that features a 2,200 sq.ft. solid wood floating dance floor
Chair sashes, table runners, and up-lighting options available for an additional charge
We can easily provide more chairs and tables to comfortably seat 100+ guests. You can bring your own food and drinks, or you can bring in your own catering company. We do have a recommended caterer that we can also arrange for you if you need that. We can transform our space with draping and lighting to create the vision that suits your event. This space is great for all kinds of parties including anniversaries, birthdays, graduations, quinceañera, bar mitzvah, weddings, baby showers etc.
Take Advantage of Our Beautiful Ballroom and Host Your Next Event!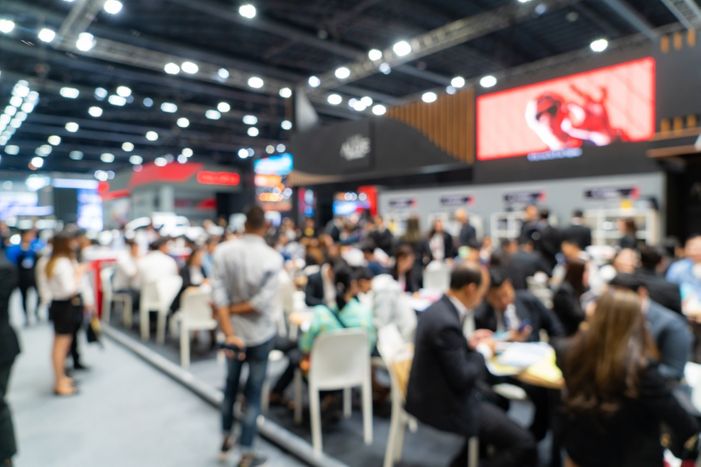 When you're looking to host an event, finding the right spot can be difficult. Depending on the amount of people, the time of day, and the type of event you're looking to host, renting a space like a ballroom may be your best option. These types of spaces are extremely diverse and can be tailored to fit you and your needs!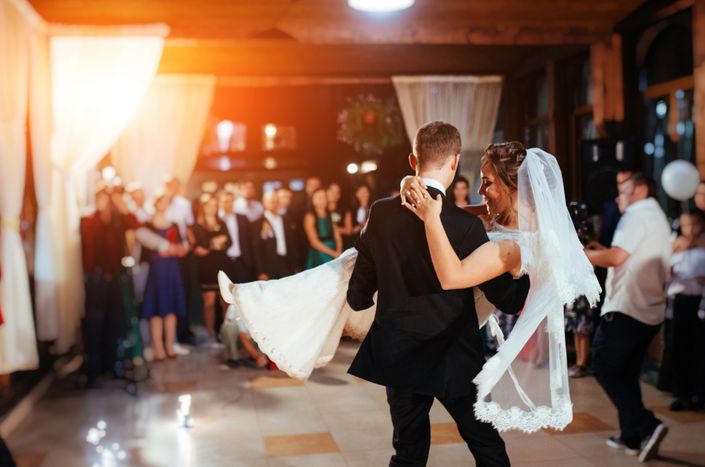 From weddings, bridal showers, baby showers, and any other type of event, take advantage of the space from Arthur Murray Dance Center. We make it easy to find the perfect space. Our space can hold up to 150 people comfortably. We even offer table and chair rentals as well!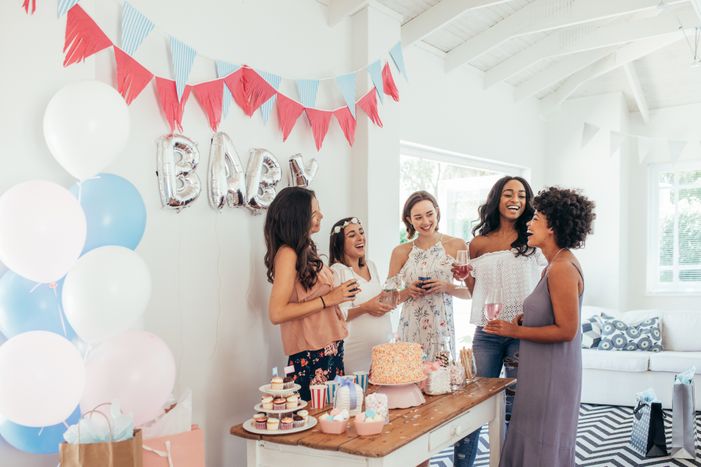 Interested in booking your next event here? Simply fill out the contact form on our page with the details of your party and someone from our team will reach out to you! If you're interested but still have questions, please connect with us directly. We would love to host your event and will do our best to accommodate you and your needs!
More from Arthur Murray Dance Centers
Arthur Murray Dance Center offers more than our space. We are a full ballroom dance studio that offers a variety of styles and lessons for adults and children. Learn more on our website, or connect with us directly if you have questions!
Interested in Booking an Event?
Fill out the form to get started.